As Eviction Crisis Looms, Advocates Fear an Increase in Child Removals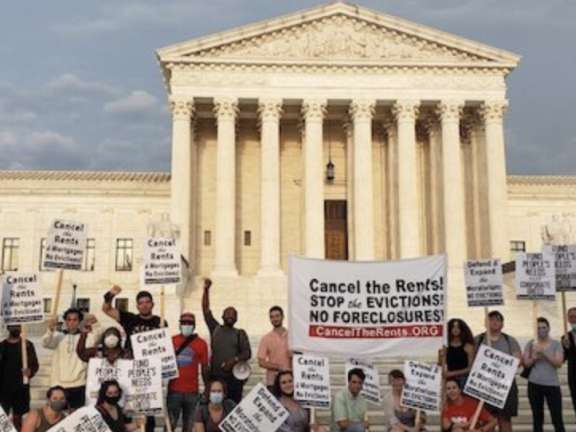 Federal funding for struggling renters is running out in many states. The December 2020 relief package and the American Rescue Plan provided over $46 billion in emergency rental assistance that went directly to states, but now several, including Texas, New York, and Oregon, have used up their portion of those funds. This comes on top of the Supreme Court ending the federal moratorium on evictions in late August, leaving the 12 million adults who are behind on their rent at risk of losing their housing. One out of five of these renters lives with children. The calamity of eviction can result in additional dire consequences for families: having their children removed by child welfare.
...
Even before the pandemic, child removals over charges of neglect "disproportionately impact Black and brown and immigrant families," said Jessica Marcus, supervising attorney for law and appeals at the Brooklyn Defender Services' Family Defense Practice. "The Administration for Children's Services (ACS), New York City's child welfare agency, is legally required to provide housing and work to help families, but instead of providing housing to families who need it, they will refer them to the shelter system, where the Department of Homeless Services may deny them shelter. Then ACS will cite inadequate housing as the reason for child removals, so families get caught between these two agencies. Every aspect of poverty is stressful, but instead of addressing the poverty, ACS accuses the parents of being inadequate, and will use the facts of their poverty — their lack of housing, etc. — as an example of neglect."
View the full Women's Media Center article here.